The Informed Urban Prepper
Posted by Mike Quam on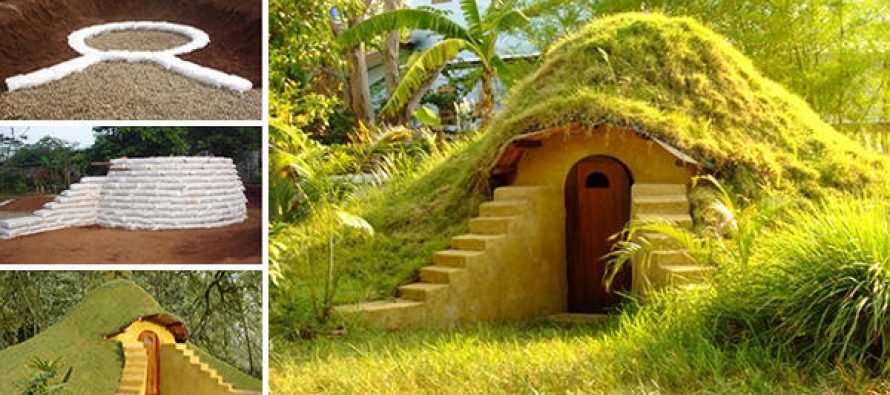 Environmentalist's best kept secret and the concrete industry's worst nightmare…
… the earthbag method means that you can build a small retreat to withstand bullets, floods, hurricanes, storms and fires much better than a conventional house.
And all at a fraction of the cost!
Earthbag construction is a hot topic in underground circles but has yet to hit the mainstream.
First used by the military to make bunkers and temporary army buildings, the earthbag building system became a family necessity in some war zones. There are also a few video guides on how to turn your home into an impregnable fortress.
And I'm pretty sure that this method will become pretty popular among survivalists and cautious people in general. And here is why:
Posted by Mike Quam on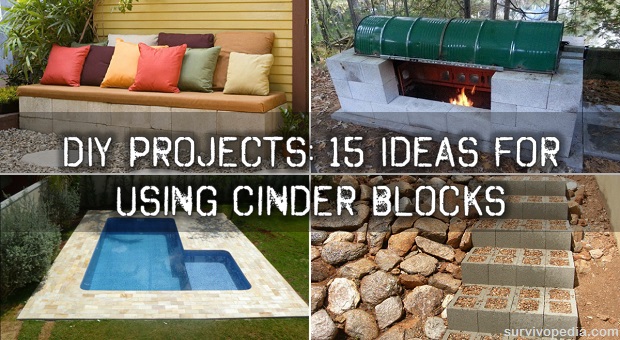 Recently I was discusing with my friend, "Danger-D", the prspect of getting together with our significant others, and the four of us embarking on a project building cost effective Earthbag Survival Shelter Homes on an off-the-grid bug-out property.  
Of course it wouldn't be just any Survivalist Property, it would have to be fortified with concrete, steel, and cinder blocks, among other nasty little tactical-prepper surprises best not talked about in an open forum.
But then I started to visulize all the different projects that could be done with the leftover cinder blocks that would be perfect for DIY Preppers to spiffy up an off-the-grid bug-out spot in the mountains.
Cinder blocks are actually CMUs (an acronym for concrete masonry unit) i.e. large, rectangular bricks which are used in construction, but have a lot of other uses. We'll explore 15 smart ideas for using cinder blocks for your homestead.
Why cinder blocks you may be wondering? Well, because they're readily available at any hardware store or construction site, you can get them for basically nothing if you scrap or recycle them, they're relatively lightweight, tough, and they require next to nothing in terms of maintenance. 
As you can see, they're perfect for building all sorts of things (affordable, utilitarian pieces mostly) at dirt cheap prices when compared with what you can buy from a hardware store.
Posted by Mike Quam on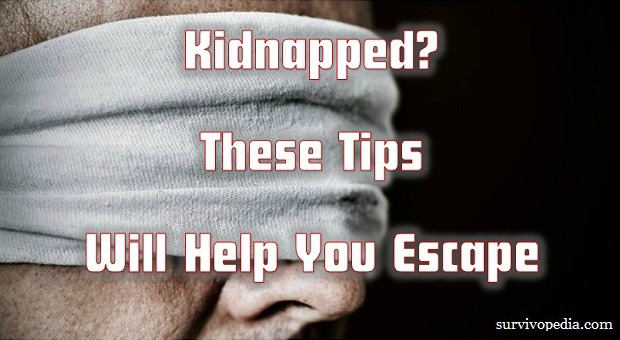 Kidnapping is a frightening experience no matter how old you are or why it is happening to you. Being locked in a vehicle trunk without any mean of defense is a challenge that nobody would choose to face, and takes toughness and a survival mindset to get over it.
Even if your kidnapper is only looking for ransom money, you must still know how to avoid making the things worse. They may not want to hurt or kill you, but the fact remains: you were taken away against your will and that you are dealing with a criminal.
Your safety is at risk, so you need to know how to act for your survival. Would you know how to untie your hands, or get rid of the trunk and signal for help?
Read the following article and you'll get what you need to face the unexpected!
Posted by Mike Quam on
In life and prepping some things just make too much sense. When I first caught wind of the Earthbag I thought of a weak and insubstantial building material that was better used to stop floods temporarily. To consider a structure of any real necessity brought to mind worse visions of some of my earliest building exploits which often ended in me taking a claw hammer to the project as it fell apart from lack of stability.
I would hate to call it conspiracy but there is a lot of money to be made in building structures from plastics, wood and other traditional materials. You will be shocked to find full scale homes built of these plastered and smoothed out Earthbags. Whether they are a comparable building material when we talk about durability and longevity is not proven. Still, as preppers you will find many great uses for this cheap and effective building material.
Posted by Mike Quam on
I remember taking a survival test some time back. They asked me about my preps, and based upon that, the test decided that I would be able to survive six months if everything went to pot.
While taking it was an interesting exercise, I really don't put much stock in such online tests, especially when you consider that they are based upon the ideas of whoever created the test.
We should all take the time to analyze our family situation, our preps and our skills and take a guess on how long we will survive. Then, once we've done that, we should ask ourselves a very important question: "What do I need to do to make it so that I can survive longer?"
Keep reading to see how to answer this question!
---