The Informed Urban Prepper — Playing Hide-And-Seek With FEMA? Here's How To Win
Posted by Mike Quam on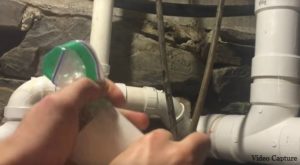 When food shortages come, and you can be sure that they are going to come, FEMA has the authority to take control of all food supplies and distribute them to the needy.
You may be one of the lucky ones who gets overlooked in their search for food, but I doubt that there will be any of us who escape their search for guns.
I'm sure that when that executive order was signed, it was with the intention that they could seize stocks in warehouses, so that they would have food to distribute in the case of an emergency. However, like any law or regulation, if there is a way to misuse the authority, someone will eventually do so.
Since there is no limitation on that executive order, FEMA also has the right to enter your home and my home, stealing our food stockpiles for "distribution" to those in need. In other words, they have the authority for redistribution of wealth.
So the question is, what are you going to do when FEMA shows up at your door to take your guns and food? Better yet, what are you going to do beforehand?
Keep reading to find out the tricks of winning when playing hide and seek with FEMA guys.